Monday, August 04, 2008
Vacation!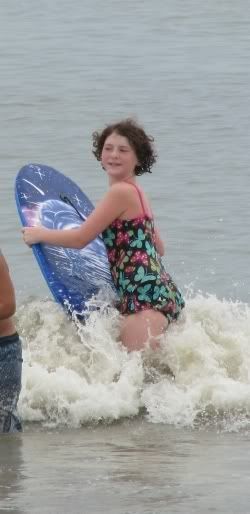 I start Phase II of my vacation tomorrow! Woo hoo! Phase I was the traditional visit from my mother and two sisters. They have been coming down for the last eight or so years and we go to the beach. Sad that it is generally the only time I get to the beach, but I just get so annoyed with the traffic and the crowds. I probably should try to go more often -- once I get there it is so relaxing, but then of course I have to drive home and get agitated all over again.
Tomorrow we leave for
Knoebels
, another family tradition. We've gone every year for the last 15 years. I missed last year, though. For 12 of them, we did a day trip in September. After we moved down here we'd stay at my sisters. Three years ago, my mother decided to rent a cabin at the campground and we liked that so much we decided to start going in the summer so we could spend a couple of days. We do the rides one day and the pool another. I bought an extra set of batteries and another memory card so I'll be taking LOTS of pictures. I should be able to get some really good shots with that 12x zoom I have.
Once again, I have to do some catching up on posting my stitching progress. I worked on
Broken Angel
,
The Big Zipper
, and
Ballet Pigs
.
Fortunately, the plague of frogs seems to have subsided and I made fairly good progress on each of these.
And on a final note, I wanted to ask for some luck. I've decided I'm ready to try to buy a house. I checked my credit report yesterday and while it's still not very good, my score is a wee bit over the number I've heard I need without "additional explanation" for a USDA direct loan. I take that with a grain of salt, since I got it off the internet. But I have seen it in more than one place. Even if I can get the loan, there are other things that might trip me up. Like what to do with this falling apart trailer. I'd give it away, but I don't think the park management will even allow me to do that. So I need to check into how much it will cost to demolish the thing. And if that's more than I have, well... I'm hoping that the aluminum siding is worth enough to cover the cost of demolition. So, wish me luck, I am very nervous and scared.
0 Comments: