Thursday, January 31, 2008
Victory

Link to page
I love working on this one. The detail is so incredible! One more 30 row swath and I'll be over 50% done.
I have been so good sticking to my budget lately, that I treated myself to some cross stitch items.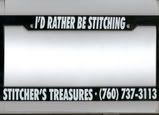 In particular, the
sample book
from Hand Dyed Fibers and this cute little license plate holder from
Stitcher's Treasures
.
I received the sample book today and was a wee bit disappointed that it doesn't seem to contain any of her variegated colors. But no matter, I'll just order those separately. I love Vikki's silks and it will be a fabulous resource when doing conversions. It's going to come in very in trying to decide on colors for Mary Beale's
Advent Sampler
. I'm not happy with how it was looking with the NPIs, and now I'll be able to tweak Vikki's conversion so it suites me. I'm also going to try different fabric (again!). I'm trying to find a 40 count neutral linen with a pink (rather than yellow or tan) cast.
Sunday, January 20, 2008
A Rose Among Thorns

Link to page
And this completes round one of my rotation. It took me exactly 3 months to get through 22 projects. I finished one, but don't think I'll replace it quite yet since I originally planned on a 21 project rotation, but couldn't resist starting Day Dreaming Mermaid on my birthday.
Saturday, January 19, 2008
Babysitting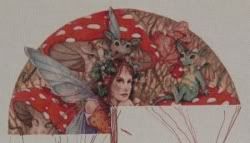 Just a bit more and I will have reached the half way point on this one. It's possible that I may even finish it at some point!
Link to page
Today is the day for updates

It's true that your life can change in an instant and I'm very, very grateful that mine didn't. Last week, my son didn't see the tractor trailer behind him and pulled over to the right directly in front of it. The driver thought he was going to run right over top of him. But, fortunately, the truck my son was driving was struck in the exactly right place to cause it to spin away. It came to rest up over the curb in between two utility poles and a sign pole. Again, fortunately, he was able to stop the truck right before it hit the large metal pole in front of him. The truck sustained about $5000 worth of damage. My son walked away with a bump on his head. After some sleep, he was totally fine and was able to host a Cabaret at the high school that night. He is one extremely lucky young man! And I am one shaken, but extremely thankful mom.
And They Sinned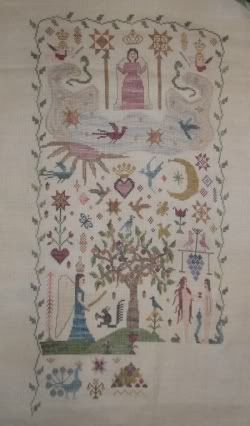 Woo Hoo! I finished the first page! Only 3 more to go.
Link to page
It's funny how tastes change. When I first started stitching, I happened to come across someone working on this. At the time I was very much into Teresa Wentzler, Mirabilia, Lavender and Lace, etc. The woman had completed just the top portion and was working on the cloud. I was quite unimpressed with the design and wondered why anyone would want to stitch such blocky looking things! I also wondered why anyone would spend so much time stitching alphabets. But then came
The Houses of Hawk Run Hollow
(scroll to bottom) and the rest is history. I chastise myself now for being so narrow-minded.
Tuesday, January 15, 2008
Ballet Pigs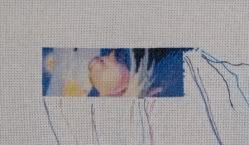 Lovely little piggies!
Link to page
Friday, January 04, 2008
My baby is 10!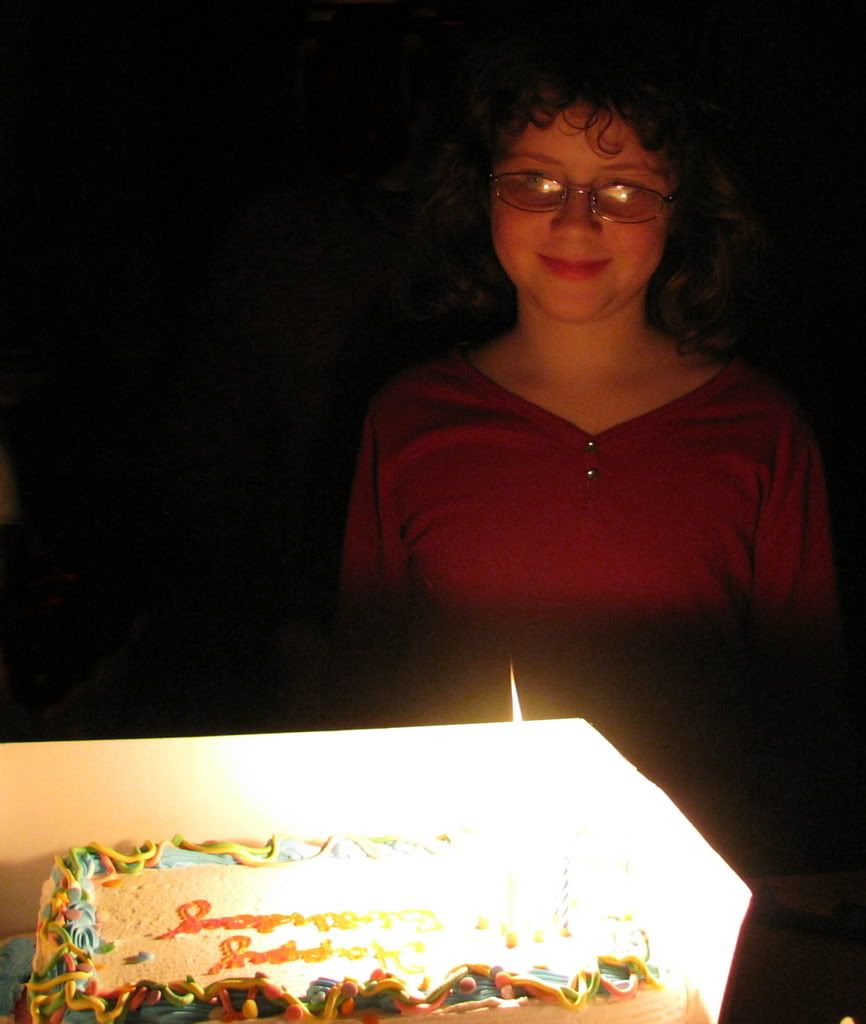 Hard to believe, but it's true. She'll always be my baby, though.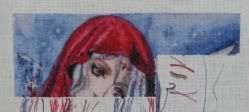 And progress on Broken Angel
Link to her page
Wednesday, January 02, 2008
Bubble Flower

Probably one of the reasons I never finish anything is because I keep restarting stuff! I had quite a bit done on this one, but I really prefer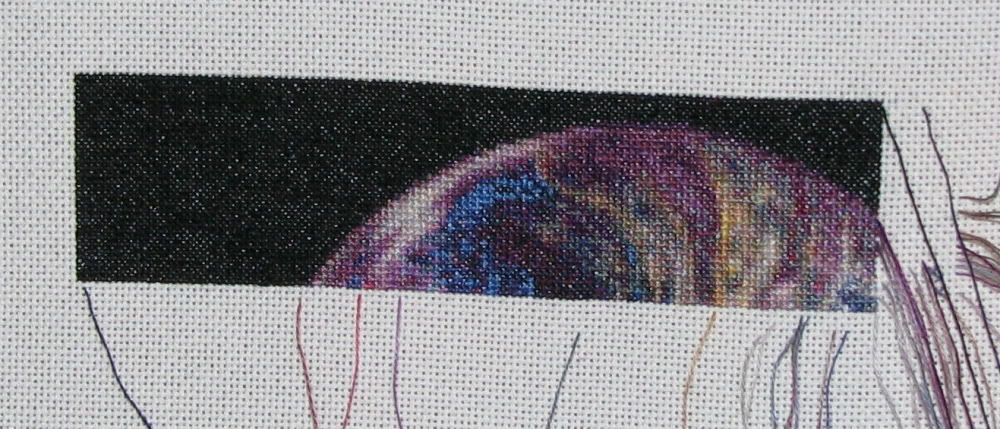 stitching on 25 count antique white Lugana. One of these days I'll get everything restarted and then maybe I'll be able to make some headway!
I've finally got around to revamping (yet again!) my website. I haven't gotten much else done over the holiday break -- besides a lot of stitching and sleeping that is! I had grand plans to clean out my drawers and closet and serge all my fabric. Of course, I do have two more days of break and then the weekend so I
could
still get around to it. Anyway, here is the link to the
Bubble Flower
page if you'd like more info.
Labels: Bubble Flower